The RWDSU is Saskatchewan's largest private sector union with a history that reaches back to the 1930s. Currently, there are almost 6,000 members employed in a wide range of industries and businesses. The impact of our Union has been felt in every major city and community in Saskatchewan and we continue to grow.
Just ask any of the workers in the following locations and they will tell you they want and need their union:
Local 454 (Regina) FreshCo / Sobeys Capital Inc. (Safeway Operations) / Sobeys / Sysco Food Service Inc.
Local 455 (Moose Jaw & Area) Casino Moose Jaw / Southland Co-op at Assiniboia and Gravelbourg / Temple Gardens Hotel & Spa and Thunder Creek Pork
Local 480 (Saskatoon) Freshco / Sobeys Capital Inc. (Safeway Operations)/ Saskatoon Co-op
Local 496 Lake Country Co-op / Beeland Co-op in Tisdale / Safeway in Prince Albert / Prairie North Co-op in Melfort
Local 539 (Regina) Sherwood Co-operative at Regina, White City, and Indian Head
Local 540 (Regina) Federated Co-operatives Ltd. in Regina, Estevan, Yorkton, Swift Current, and Maple Creek
Local 544 (North Battleford) Discovery Co-operative Ltd.
Local 544-K (Kindersley) Kindersley Co-operative at Kindersley and Eatonia
Local 545 (Humboldt) Humboldt Co-operative / Young Co-operative
Local 558 (Saskatoon & Regina) ALSCO Uniforms & Linen Services / Brinks Canada Ltd. / Canadian Linen & Uniform Supply / Coca-Cola Canada / Pepsico Beverage Co. / Unemployed Workers' Centre
Local 568 (Regina) Briarpatch / Brink's Canada LTD. / Canadian Linen and Uniform Service Co. / Casino Regina (Food and Beverage Dept.) / Compass Group / Conexus Arts Centre / Holiday Inn Express and Suites / Regina Exhibition Association Limited / Saskatchewan Institute on Community Living
Local 635 (Weyburn) Prairie Sky Co-operative Ltd.
Local S-635 (Estevan) Southern Plains Co-op at Estevan and Oxbow
Local 950 (Swift Current Area) Sobeys Capital Inc. (Safeway Operations) / Pioneer Co-operative at Swift Current, Tompkins, Gull Lake, Kyle, Stewart Valley, and Hodgeville
Local 955 (Yorkton Area) Quality Inn Suites / Leon's Mfg. Co. Ltd. / Yorkton Co-operative / Cornerstone Credit Union at Yorkton, Saltcoats, Ituna, Kelliher, Wynyard, and Foam Lake
Local S-955 (Wynyard & Area) Foam Lake Co-operative / Sofina Foods Inc. / Wynyard Co-operative
Benefits of Having A Union
Income Security
Rates of pay are guaranteed in writing and cannot be changed. Negotiated regular increases are a fact of life under a Union contract. In the event of layoffs, our Agreements ensure that senior employees are retained. If your employer should permanently close the company, only a Union can help you. Being a Unionized Employee means you must be given proper notice, severance pay, and workplace adjustment programs.
Hours of Work
Belonging to a Union guarantees you will have defined hours of work and properly posted schedules. Paid rest periods and decent meal breaks are part of the contract of employment. Overtime is always voluntary and, if worked, must be paid at no less than time and one-half your rate of pay.
Health and Welfare Benefits
The standard Collective Bargaining Agreement contains provisions for paid sick leave, paid compassionate leave, paid bereavement leave, life insurance, long-term disability, enhanced medical insurance, dental, and pension plans. For the most part, health and welfare benefits are fully paid by employers.
Problem Solving in the Workplace
All Union contracts provide a method for settling employee concerns covering all workplace issues. Employers are forced to deal with legitimate complaints in a timely manner because of the "grievance procedure". The Union guarantees problems will be aired in a fair and impartial manner.
Free Advocacy
Unions offer assistance with Workers' Compensation Appeals, Employment Insurance, Human Rights complaints, Labour Standards violations, and Occupational Health and Safety concerns.
Unions are classed as non-profit organizations and must prepare and file audited statements every year. Our financial statements are set out in a very straightforward manner that can be readily understood. Except for per capita fees, all money stays in Saskatchewan. In addition to regular dues, all new members pay a "one-time-only" initiation fee of $20.00. Local unions will occasionally levy small assessments for various reasons. Union dues and assessments cannot be changed unless the majority of members agree. All monies paid to the Union are tax-deductible.

The following are some of the expenditures made on members' behalf: 
Arbitration Board costs for grievances employers refuse to resolve at the workplace
Court costs for actions at the Court of Queen's Bench, Court of Appeal, and the Supreme Court of Canada
Legal fees for all of the above including research and consultations with our lawyers
Salaries and expenses for 6 full-time Union Representatives and a Secretary-Treasurer as well as 3 full-time Clerical Staff working from offices in Regina and Saskatoon
Lost wages and expenses for members while doing Union business or attending educationals and other meetings
Leaflets, bulletins, and several regular publications
Campaigns to change legislation to gain advantages for the membership
Per Capita fees to the I.L.W.U., CLC, SFL, and Labour Councils
The Strike Fund which is automatically accessible to all Union members in the event of a strike or lockout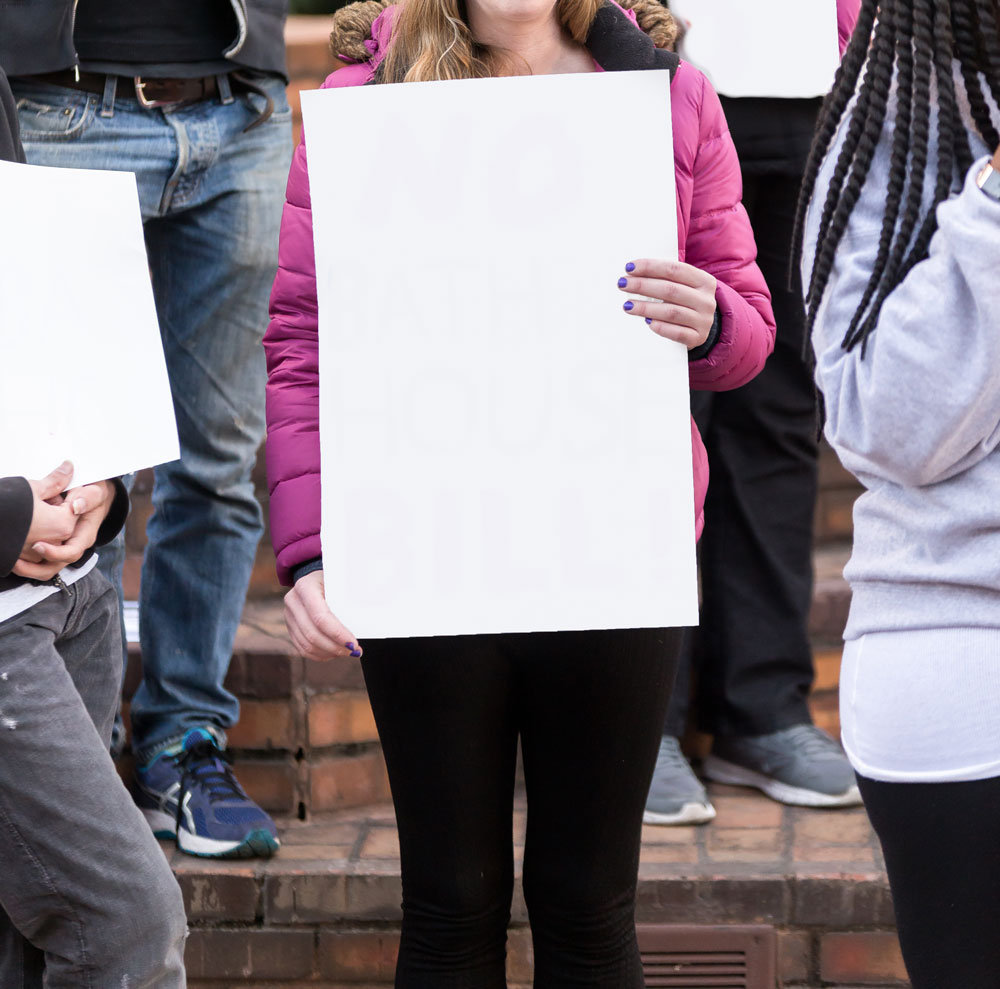 Your Legal Right To Organize
The United Nations: The Universal Declaration of Human Rights act Article 23(4) states: "Everyone has the right to form and to join trade unions for the protection of his/her (their) interests".
The Government of Canada: The Canadian Charter of Rights and Freedoms which is enshrined in the Constitution at Section 2(d) says: "Everyone has the fundamental freedom of association."
The Province of Saskatchewan: The Saskatchewan Human Rights Code in Part 1, Section 6, restates the right to form unions: "Every person and every class of persons shall enjoy the right to peaceable assembly with others and to form with others association of any character under the law."
The Law in Saskatchewan: Section 3 of the Trade Union Act states: "3. Employees have the right to organize in and to form, join or assist trade unions and to bargain collectively through a trade union of their own choosing" and Section 11 (1)(a) goes on to say "11(1)(a) It shall be an unfair labour practice for an employer, employer's agent or any other person acting on behalf of the employer in any manner, including by communication, to interfere with, restrain, intimidate, threaten or coerce an employee in the exercise of any right conferred by this Act."
Balancing Power In The Workplace
When it comes right down to it, a Union is simply an organization of people who have come together to improve their working lives. Unions are developed to bring people together so that their combined effort can accomplish what is beyond the ability of an individual. With a Union, the employees decide what requests they will make and then elect a committee that goes to management and speaks for all employees together. Each workplace is a separate bargaining unit and is entitled to set its own direction headed up by its own elected committee. The Bargaining Committee is assisted by a Staff Representative of the Union who provides expertise, advice, and resources. Having a Union means management is legally obligated to meet and negotiate with the Committee and Union members can accomplish a lot through bargaining.